Florida Leaders in Law
Dean Mead is a commercial law firm founded in 1980. Our attorneys provide full-service legal representation to businesses and individuals throughout Florida.
Dean Mead Takes Leadership Role to Organize Inaugural "Florida Tax Institute"
Co-sponsored by the University of Florida Levin College of Law, Graduate Tax Program.

The conference was held in the beautiful Grand Hyatt Tampa Bay – 2900 Bayport Drive, Tampa, Florida on February 19-21, 2014 with more than 200 attendees.
The Florida Tax Institute is presented by Florida Tax Education Foundation, Inc. and the University of Florida Levin College of Law Graduate Tax Program. The conference program featured two days devoted to business and individual taxation and an additional half day devoted to estate planning. The conference was developed for attorneys, accountants, trust officers, insurance and financial planners, and planned giving professionals from across Florida and the United States. 
Lauren Detzel, shareholder and chair of Dean Mead's Estate and Succession Planning department served as the chair of this conference. This annual institute was organized by graduates and professors of the University of Florida Levin College of Law, home of one of the top  tax law programs in the United States. The founding members of the Steering Committee include:
Jolyon D. Acosta
Leslie J. Barnett
Bruce H. Bokor
John C. Bovay
Dennis A. Calfee
Richard B. Comiter
Lauren Y. Detzel
Michael K. Friel

Michael L. Kohner
Louis Nostro
A. Brian Phillips
David Pratt
Abraham N.M. Shashy
John J. Scroggin
Donald R. Tescher
Samuel C. Ullman
To learn more about the conference, please go the Website at http://www.floridataxinstitute.org/.
Lawyer Spotlight: Dennis G. Corrick: Committed to Business, Agriculture Community and Family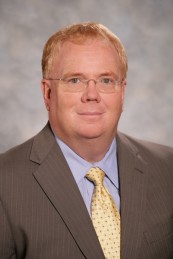 Since joining Dean Mead in 2000, Fort Pierce office shareholder Dennis Corrick has become an integral part of the St. Lucie County community – counseling its businesses, advising on the optimal land and water use stewardship, and offering leadership to non-profit service organizations. With a client base that includes agribusiness, developers and general mid-sized businesses, […]