Florida Leaders in Law
Dean Mead is a commercial law firm founded in 1980. Our attorneys provide full-service legal representation to businesses and individuals throughout Florida.
Congratulations to the Charter Class of the UCF College of Medicine
Class of 2013 Commencement Ceremony
Friday, May 17, 2013
10:00 a.m. at the Venue at the UCF Arena
Celebrate a historic moment at the UCF College of Medicine – the graduation of the charter M.D. class.
A special shout out to Virgil Secasanu! He was the recipient of Dean Mead's endowed scholarship. We're all so proud of you and wish you the very best at the University of Colorado Denver!
Lawyer Spotlight: Kimberly B. Rezanka: Building Relationships with Clients and Community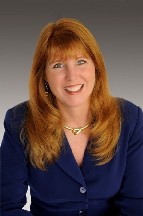 As a member of Dean Mead's Board of Directors, Chair of the Real Estate Development Industry Team and the new Managing Shareholder of the firm's Viera / Melbourne office, it's hard to imagine how Kim Rezanka could possibly squeeze anything else into her busy schedule. Yet, she manages to balance all of her leadership roles [...]