Florida Leaders in Law
Dean Mead is a commercial law firm founded in 1980. Our attorneys provide full-service legal representation to businesses and individuals throughout Florida.
---
Oh, What a Night!
Dean Mead's Viera office commemorates silver anniversary with gift to Florida Tech.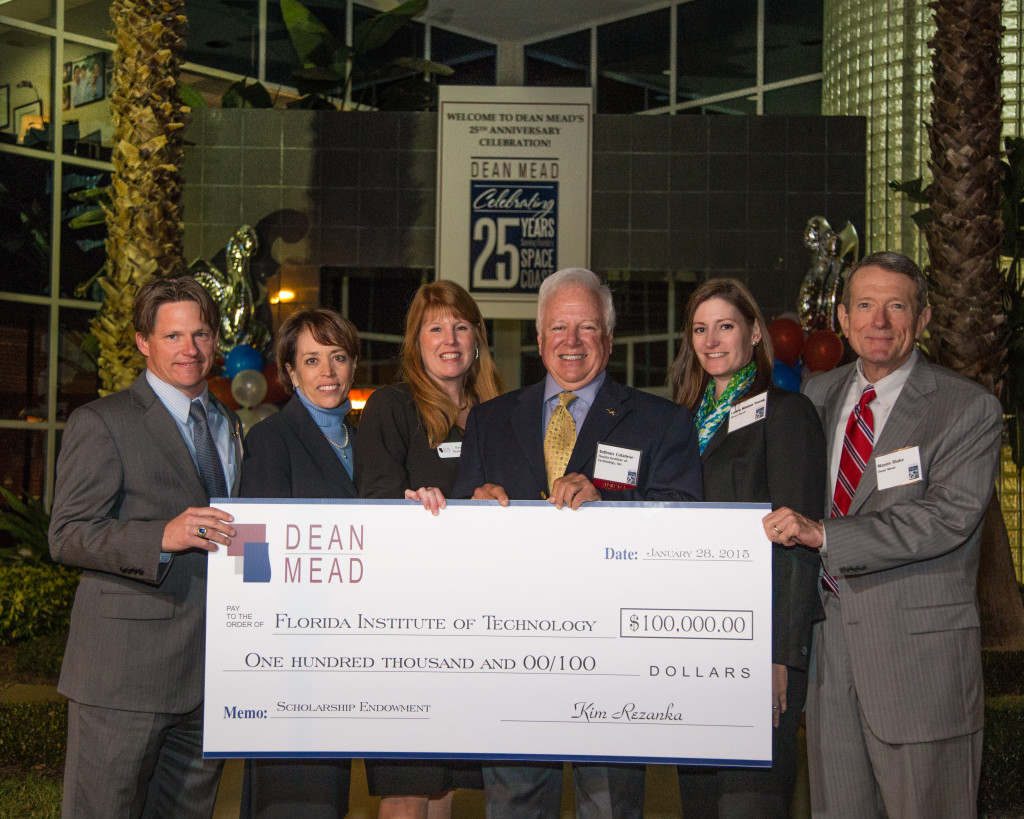 Dean Mead's Brevard office hosted its 25th anniversary celebration for more than 200 clients and business leaders at their new location in Viera on January 28, 2015. As part of the festivities, attorneys Kim Rezanka, Mason Blake, Claudia Haines Jones, Rob Naberhaus and Laura Young announced that the firm has established The Dean Mead Scholarship at Florida Tech for $100,000 to benefit S.T.E.M. students from Central Florida.
"Dean Mead has supported the Florida Institute of Technology nearly 20 years, and we're honored to carry on the tradition today," said Kim Rezanka, managing shareholder at Dean Mead. "Many of us have deep roots in the Space Coast and are passionate about giving back to our community and helping the next generation succeed. This donation will bring additional opportunities to STEM students, and we hope to continue to support the institute and its mission for many years to come."
During the event, Claudia Haines Jones, corporate lawyer at Dean Mead, recognized Dr. Anthony J. Catanese, President of Florida Institute of Technology, for his extraordinary vision, leadership and entrepreneurial spirit. Added Jones, "The success of our firm, much like the success of Florida Tech, was built on the foundation to create a better community and afford opportunities to the next generation."
To read this article in its entirety, click HERE.
Please visit the photo gallery to see all the highlights HERE.
Video of the presentation is provided HERE.