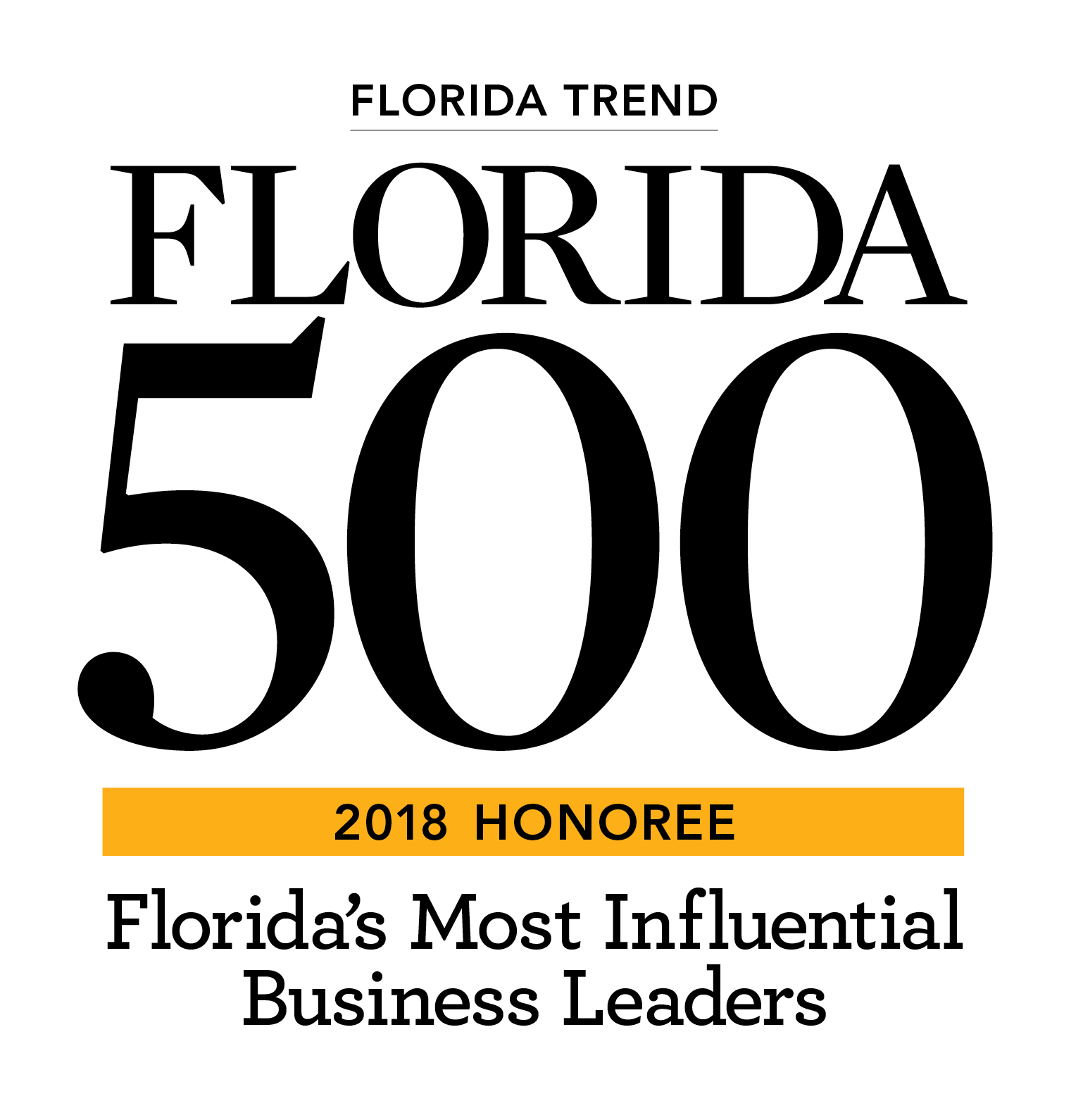 The inaugural "Florida 500" was released this week by Florida Trend magazine. Dean Mead attorneys Michael D. Minton and Peter M. Dunbar are highlighted among the 500 Most Influential Business Leaders in Florida. Only 48 people are included in the publication's "Law" category.
As part of the profile about Minton, Florida Trend indicates, "An important political and legal player in the state's agricultural industry, Minton specializes in helping family agricultural businesses on everything from taxes to water management to land development. He has been a central figure in legislative debates about having state and local governments lease land from farming companies for water storage."
In Dunbar's profile interview, he states, "Meeting the challenges of changing policy in the third-largest state in the country remains at the top of the agenda for Florida's future. Those who want to become a part of the political process to meet the changing needs of Florida's future should become a part of the infrastructure to understand how the pieces fit together and can be changed as the future dictates and requires."
To access the full Florida 500 profiles of Michael Minton and Peter Dunbar, readers may need to complete a brief form for free registration. If so, once confirmed via the registration email, please login and click the links above to view their profiles.
Minton is managing shareholder of Dean Mead's Fort Pierce office and chair of the firm's Agribusiness and Solar Energy industry teams. Dunbar is managing shareholder of the firm's Tallahassee office, and he is chair of Dean Mead's Government Relations and Lobbying Team.
About Florida Trend Florida 500:
The inaugural edition of Florida Trend's Florida 500 is a special section that highlights the 500 most influential executives in different economic sectors throughout the state. This immense, year-long research initiative by the editors of Florida Trend has resulted in a personal, engaging look at Florida's most influential business leaders. The publication in its entirety is available for purchase.