Do You Know Your Rights?
Steps Your Company Should Take During an Immigration and Customs Enforcement (ICE) Worksite Raid.
The American Immigration Lawyers Association and the American Immigration Council have prepared the attached "Know Your Rights" brochure on employer rights and responsibilities during ICE worksite raids.
Over the last few months, there has been an increased number of immigration raids at the workplace. Industries at a greater risk for these types of raids include construction, hospitality, landscaping and agribusiness. As a result, we recommend that United States employers be prepared in how to handle these types of raids and know your rights. The American Immigration Lawyers Association and the American Immigration Council recently published a brochure explaining U.S. employers' rights, and we're providing a link here to view the brochure: Employer Rights and Responsibilities.
Business owners should have your I-9 forms audited by an experienced immigration attorney with a successful track record handling I-9 compliance matters. By doing so, you'll be in a much better position to avoid hefty fines from the Department of Homeland Security. Our immigration attorneys have extensive experience preparing I-9 Compliance Audits. We're also available to step in immediately to assist you in the event there is an ICE raid at your workplace.
To learn more about our firm's I-9 Compliance experience, please go to: https://www.deanmead.com/practice-areas/immigration/i-9-compliance/.
About the Authors: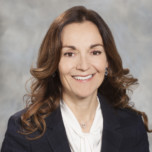 Catherine Henin-Clark is the Chair of Dean Mead's Immigration Law practice group. Drawing from more than 29 years of experience, Ms. Henin-Clark's practice focuses on nonimmigrant (temporary) and immigrant (permanent/"green card") visa petitions and applications on behalf of investors, intra-company transferees, extraordinary ability professionals, athletes, artists and scientists, and other skilled foreign professionals and their US employers. This includes E, H, L, O, P, R nonimmigrant visas and EB-1, EB-2, PERM, EB-3 employment based immigrant applications. She also represents investors of all continents with the EB-5 (direct and Regional Centers) immigrant investor visa process.
Ms. Henin-Clark also represents U.S. employers in connection with immigration-related regulatory compliance proceedings (employment eligibility verification, I-9 audits, E-verify).
Ms. Henin-Clark often undertakes humanitarian cases such as asylum cases, I-601 waivers, 212d(3) waivers, and represents individual facing removal proceedings before the Immigration Court. She also represents individuals in family related matters and naturalization (U.S. citizenship) applications.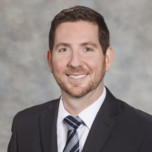 Chad I. Rubin is an Associate in Dean Mead's Immigration Law department in Orlando. He focuses his practice on helping foreign nationals and multinational corporations with their immigration needs. Prior to joining Dean Mead, Mr. Rubin practiced law at Catherine R. Henin-Clark, P.A. in Winter Park, Florida, and before that he was an attorney at a boutique business immigration law firm in New York City. There he worked on E, O, P, H, and L non-immigrant visas and EB-1 and family-based immigrant visas.
Mr. Rubin attended Arizona State University where he received his Bachelors of Science in Communication. After working in business for several years, he attended Florida State University College of Law and received three book awards for earning the highest grade in the class, including immigration law. He also interned with the Department of Homeland Security, Immigration and Customs Enforcement after his first year of law school. It was during that time he became passionate about working in the area of immigration law and assisting foreign nationals who are seeking to work, live, or invest in the United States.
While in law school, Mr. Rubin also worked as a Certified Legal Intern in the Public Interest Law Center at Florida State, where he represented low income clients with their family law matters. He also served as a law clerk for a firm in Tallahassee with a focus on Administrative and Regulatory Law.