The United States Congress extended the EB-5 Regional Center Program through December 8, 2017 without any additional changes (H.R.601). President Trump signed H.R. 601 into law on September 8, 2017.
It's anticipated that we'll see a major EB-5 reform bill this year and the new legislation may be enacted before December 8, 2017. The previous EB-5 Immigrant Investor Program Stakeholder meeting suggests there is confidence that there will be a five-year renewal period prior to the December expiration date and the major reform will entail:
More regulations
Allocation of additional visas (10,000 visas per family, not per individual)
Higher required minimum investment most likely $900,000 instead of $500,000 with the hope for the increase to be phased in during a period of a few months.
Investors who have decided to participate and have already chosen the project(s) in which they would like to invest should consider moving forward quickly with their I-526 applications. Although there is confidence that pending I-526 applications will be grandfathered in, there is no guarantee until the anticipated reform bill is passed.
For more information, please contact Catherine Henin-Clark, Chair of Dean Mead's Immigration Law practice at CClark@deanmead.com.
About the Author: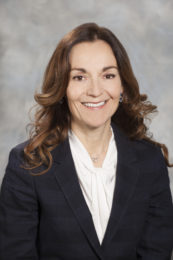 Catherine Henin-Clark is the Chair of Dean Mead's Immigration Law practice group. Drawing from more than 29 years of experience, Ms. Henin-Clark's practice focuses on nonimmigrant (temporary) and immigrant (permanent/"green card") visa petitions and applications on behalf of investors, intra-company transferees, extraordinary ability professionals, athletes, artists and scientists, and other skilled foreign professionals and their US employers. This includes E, H, L, O, P, R nonimmigrant visas and EB-1, EB-2, PERM, EB-3 employment based immigrant applications. She also represents investors of all continents with the EB-5 (direct and Regional Centers) immigrant investor visa process.
Ms. Henin-Clark also represents U.S. employers in connection with immigration-related regulatory compliance proceedings (employment eligibility verification, I-9 audits, E-verify).
Ms. Henin-Clark often undertakes humanitarian cases such as asylum cases, I-601 waivers, 212d(3) waivers, and represents individual facing removal proceedings before the Immigration Court. She also represents individuals in family related matters and naturalization (U.S. citizenship) applications.
Ms. Henin-Clark was born in Madagascar and raised in Paris, France. Prior to immigrating to the United States, Ms. Henin-Clark graduated Valedictorian from the prestigious Paris Pantheon-Assas University and was admitted to the Paris Bar Association. She then pursued her studies in the United States, obtaining her law degree from Stetson University College of Law and admitted to The Florida Bar within two years.