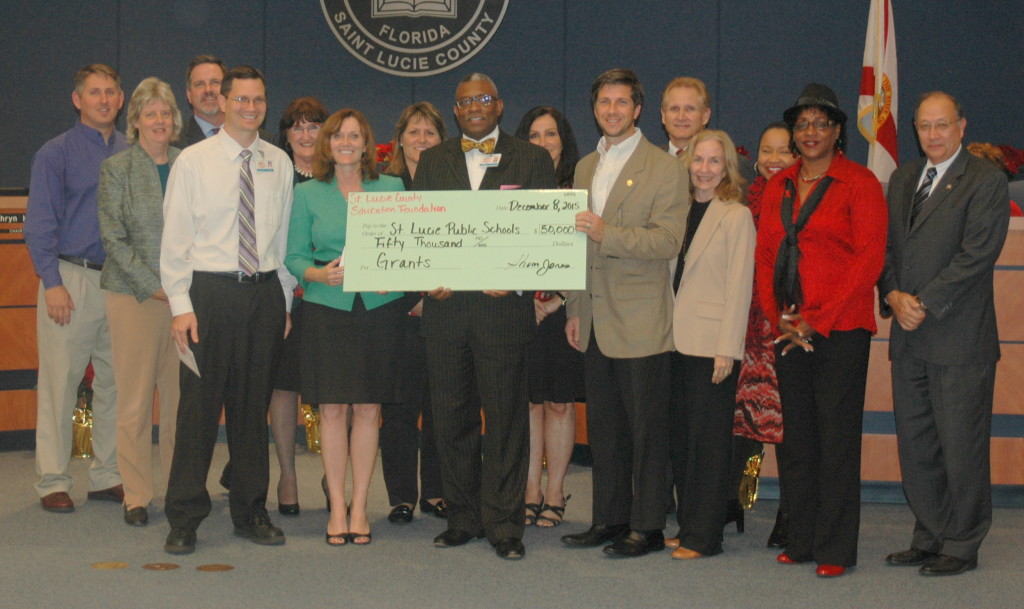 The Education Foundation of St. Lucie County (EDSLC) received $25,000 in a matching funds grant through the State of Florida School District Education Foundation Matching Grant Program. The funds were provided by the Consortium of Florida Education Foundations (CFEF).
Dean Mead shareholder, Joel C. Zwemer, was on hand along with fellow EDSLC Board members, to present the St. Lucie County School District with a check for $50,000 on Tuesday, December 8, 2015. The funds will provide 30 grants to teachers, schools and the district to increase graduation rates for the school district.
To learn more about the Education Foundation of St. Lucie County visit their website: http://www.efslc.org.