Lauren Detzel Leads UF Florida Tax Institute for the Second Year
For the second year, Dean Mead shareholder, Lauren Y. Detzel led the Florida Tax Institute. Detzel is the chair of Dean Mead's Estate and Succession Planning department and also one of the Founders and the first and current chair of the Steering Committee for the program that is organized by graduates and professors of the University of Florida Levin College of Law Graduate Tax Program.
This year's program, held at the Grand Hyatt Tampa Bay on April 22-24, had close to 300 attendees, a number of whom were LL.M. students in the UF Graduate Tax Program. "We were ecstatic with the quality of the program; the speakers were absolutely top notch," says Detzel.
Featured lunch speakers this year included William Wilkins, the Internal Revenue Service (IRS) Chief Counsel – who spoke on Current Issues in Tax Administration, and Judge David Gustafson of the United States Tax Court – who gave A View from the Tax Court Bench. In addition, there were seven (7) professors as well as notable practitioners from around the country who presented on tax, business, and estate planning issues.
An emerging trend at this year's conference was "It's all about basis": due to the increase in the rates and the net investment income surtax, income tax planning is significantly more important than traditional estate planning to reduce estate and gift tax.
Last year, the Florida Tax Institute gave $25,000 to the UF Law to benefit students in the Graduate Tax Program by way of scholarships and to meet student needs. This year was a huge success and the Tax Institute will double last year's gift.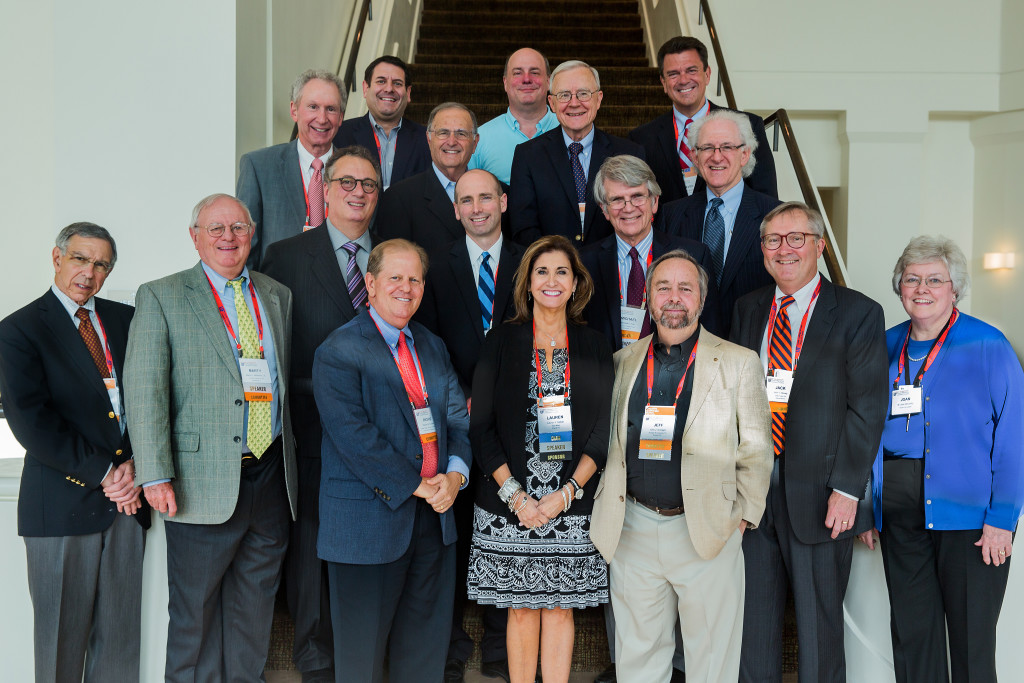 Founding Members of the Steering Committee