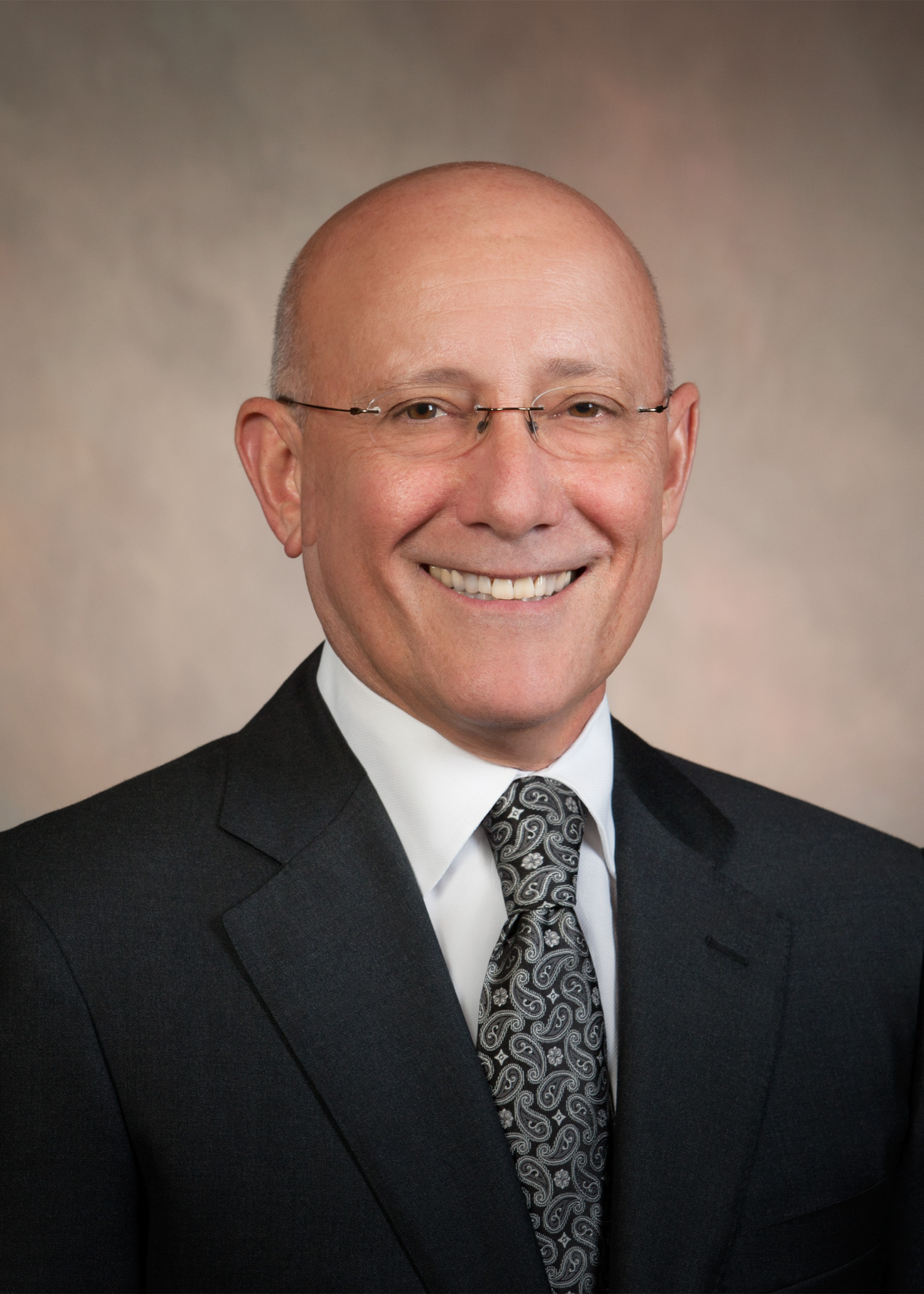 Last year, Dean Mead expanded its Gainesville office with the addition of Robert S. Griscti, a Martindale Hubbell AV Preeminent attorney with more than 30 years experience in White Collar Law and Litigation. Griscti has been chosen by his peers as one of the Best Lawyers in America® for 20 consecutive years, designated as a Florida Super Lawyer® in White Collar Crime, and named one of the "Top Attorneys in Florida" by the Wall Street Journal.
We sat down and interviewed him about his practice, why he joined Dean Mead, and what clients can expect from his team in the future.
What areas of law are included in "White Collar Litigation and Corporate Compliance?"
Griscti:  "White collar law includes everything from corporate compliance and integrity to government investigations, criminal and civil litigation, asset seizure and forfeiture, professional licensing and discipline defense, and other, related regulatory and appellate proceedings."
Tell me a little bit more about your practice. For instance, explain "professional licensing and discipline defense."
Griscti:  "I've represented fellow attorneys in matters before The Florida Bar, physicians and other medical professionals before various Florida healthcare licensing agencies; and administrators, faculty and professional staff involved in disputes with universities. I also lecture, teach and publish on topics in legal ethics and professionalism. I have chaired the Eighth Judicial Circuit's Grievance Committee, and served as past president of the James C. Adkins, Jr. Chapter of the American Inns of Court."
"In the legal profession, as in other fiduciary positions, high ethical standards are paramount. However, sometimes well-meaning people can cross a line. I want to ensure my clients are heard—that they have prepared and competent representation, and receive due process. This is an area of practice we anticipate expanding as time moves along."
You practiced in your own firm for many years. Why did you decide, at this time in your career, to join Dean Mead?
Griscti:  "I was looking for an opportunity to enhance my White Collar practice, and Dean Mead seemed the right fit for me. Dean Mead is a statewide firm with many different, but symbiotic practice areas. White collar cases often involve many other issues, and I appreciate being able to rely on my partners to contribute their knowledge and experience when related civil, tax and business issues arise. I'm excited about all that the future holds for the White Collar Litigation team here at the firm, and look forward to continuing to provide the exceptional service Dean Mead clients have come to expect."
Tell us about your experience in asset forfeiture. I know it's a hot button area these days.
Griscti:  "Many people probably do not realize that law enforcement can seize real and personal property, regardless of whether the owner of the property has been found guilty of a crime. I have successfully argued a number of cases before the Florida Supreme Court regarding the constitutionality of Florida's asset seizure laws. I've also testified before the Florida legislature and advocated within the federal system for reform of property seizure laws to prevent depriving citizens never charged with a crime, much less found guilty of a crime, from being deprived of their property."
You also have extensive experience in corporate compliance and government investigations. What can you tell us about that?
Griscti:  "Well, first of all, it is just good business practice to have internal policies and procedures in place to prevent and detect violations of applicable law, regulations, rules and ethical standards. This type of structure protects employees, agents and others, and it dramatically reduces legal risk for the corporation, business or organization creating, implementing and enforcing the policies. In fact, these days, many governing and regulatory agencies are required to take into account the effectiveness of a company's compliance program when addressing potential violations. They want to be assured that policies, rules and regulations are adequately drafted, that effective systems are in place to ensure adherence to the policies, and there is consistent enforcement."
"Regarding government investigations, I can tell you this: They typically are complex, costly and potentially ruinous not only to businesses, but to professional reputations. Our primary objective when handling sensitive matters such as these is to absolve or, at the very least, to minimize the damage to our clients and resolve all the issues as quickly and quietly as possible. If necessary, though, we always prepare to litigate through the conclusion of the case with the imperative of achieving the best outcome possible for our client."
What can we expect next from the White Collar Litigation and Corporate Compliance team?
Griscti:  "Unparalleled service all Dean Mead clients have come to expect. We'll continue to provide additional resources as we grow our team and practice, and the best counsel and defense we can provide."
###