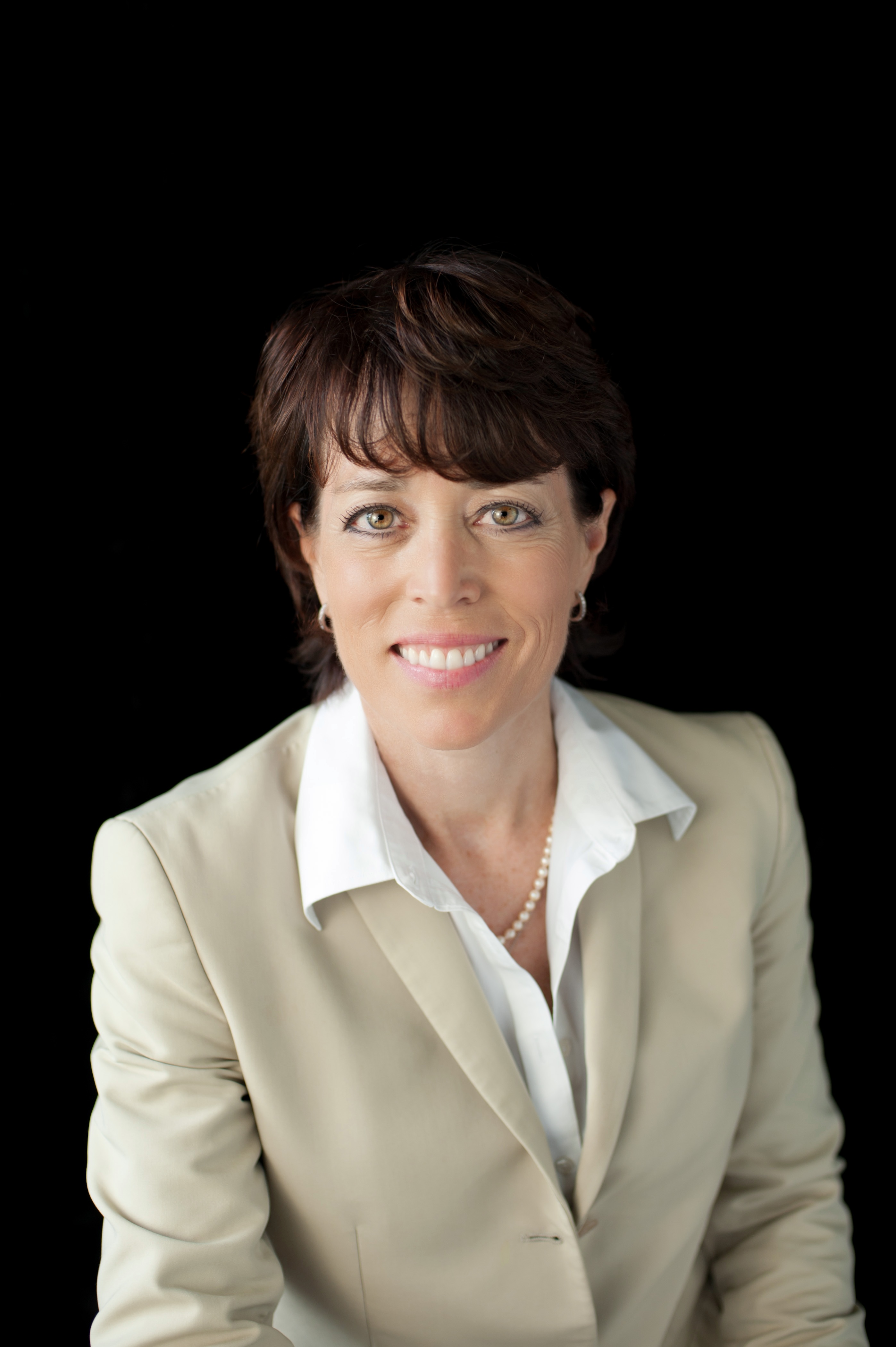 Claudia Haines Jones, Of Counsel in Dean Mead's Viera/Melbourne office, has combined multiple careers to build a dynamic skill set unlike that of many lawyers.  She has been a Wall Street investment banker and lawyer, in-house general counsel in business sectors as diverse as technology and homebuilding, and today combines business counseling for healthcare clients (from single-physician practices to the medical executive committee at a major trauma center) with substantial involvement in programs to strengthen the Space Coast economy.
Such diverse experience is rare in the legal profession, and Claudia uses it as a major plus for her clients.  "The unifying theme of my 30-year career has been to take complex ideas, translate them into different perspectives and backgrounds and integrate them into a holistic client solution," she says. "From both my general counsel and Wall Street experiences, I learned to weave complex subjects into a narrative that makes sense, all centered on understanding what my clients need to manage risk."
The idea of risk management is central to Claudia's client counseling.  "Most lawyers are all about avoiding risk," she explains.  "Very few have had the experience I've had, managing risks for large corporations while advising entrepreneurs on the legal risks inherent in their business decisions.  Whether you're on Wall Street, in homebuilding or in technology, or in medicine, success is all about managing risk.  When somebody who takes risks talks to me, I get it.  But you don't take blind risks – you hedge and allocate and manage them."
Managing the Business of Healthcare
Advising healthcare clients is the majority of Claudia's practice focus.  These clients range from single physicians or partnerships of two or three doctors, to large provider organizations.  One of her significant clients is the Medical Executive Committee at the Holmes Regional Medical Center, a Trauma II hospital where she represents the executive committee of the medical staff, using many of the governance skills she developed as a corporate lawyer.
Claudia appreciates the extraordinary demands made on physicians. Heavy patient loads and increasing administrative loads in a rapidly changing healthcare industry places unique pressures on physician practices. Claudia recognizes that physicians simply do not have adequate time to focus on their business issues. As she puts it, "Often doctors don't know what they don't know about their businesses because they are so immersed in patient care and the technical demands of their specialties.  My approach is to learn how to make their practices run smoothly and efficiently so they can focus on the patients and on practicing medicine."
The issues on which Claudia advises physicians include those concerns common to all businesses (agreements among partners, practice expansion, employee relations, service contracts, leases) as well as those unique to the doctor's world (third-party payors, compliance, insurance risk management).  "I take a holistic approach when working with physician clients," she notes.  "My starting point is to ask, 'What do you do and how do you do it?' Some physicians are more detail-oriented than others in running the business side of their practices, but general questions on how and where they make their revenue and how they evaluate risk is something all doctors are interested in."
As a business partner Claudia brings to the table anything a client might need in the way of help.  "The more I get to know physicians the better I understand their risk profile and can ask if they know or are aware of the legal issues that affect that profile," she says.  "It's important to raise concerns proactively, like whether to renegotiate a line of credit or whether to consider buying out a partner.  As events in the practice unfold, we both advance along the learning curve."
An important part of her full-service counsel capability is the firm-wide resources she can access.  "I listen to clients articulate their needs to learn if we need to involve a tax or health care lawyer or a litigator," Claudia notes.  "We have a deep bench at Dean Mead and our clients have cross-disciplinary concerns that the firm can handle.  My role is the quarterback who coordinates all the pieces."
Fostering New Technology Development
Reflecting the diversity of her skill package and practice, Claudia's other current focus is on technology development.  More than a decade ago, she served as general counsel to XL Vision, Inc., a technology incubator in Melbourne, Florida. XL Vision focused on evaluating new technology ideas and finding ways to commercialize them, and Claudia advised on relevant legal issues involving patents, entity formation and startup financing.
With that background, in 2009 Claudia volunteered her services to the Entrepreneurial Training Services (ETS) program, a joint undertaking by Florida Institute of Technology (FIT) and Workforce Brevard. As she explains, "A major community involvement effort for me was to work with FIT and Brevard Workforce, a catalyst organization for workforce development services in Brevard County, to develop a job search program targeted at Space Coast workers who lost their jobs with the end of the Space Shuttle program.  I put together a boot camp program that I gave at the Kennedy Space Center, focused on what you need to know if you want to go into business and be an entrepreneur.  I also assist the Small Business Development Center at Brevard Community College, providing legal seminars to small companies that need but can't afford a lawyer."
This year, FIT asked Claudia to guest lecturer at FIT's Nathan M. Bisk College of Business graduate business class on technology company formation and how the law intersects with technology – the same issues she dealt with at XL Vision. Now Claudia is serving as an advisor on the Technology Innovation and Venture Development Council which is putting together a Master's program in technology innovation. "A big part of my effort is donating time to help identify local mentors who can contribute to the program – bridging the worlds of academia and Space Coast engineering," she says. Recognizing such efforts, FIT's College of Business, in April 2012, awarded Claudia its "Outstanding Business Leader of the Year" recognition.
Developing the Business Mentality
Claudia developed her business-focused viewpoint the real-world way, by actually working in business.  After earning her Bachelor of Arts Degree in Economics at Principia College, she held the position of chief corporate trader at three Wall Street investment banks.  "I went to Wall Street because I was interested in markets and how they work," she says.  "My expertise was in foreign currency and I was dealing with multinational corporate treasurers, helping them manage currency risk in the face of world events.  My clients were companies in business sectors like pharmaceuticals, oil and technology."
From there it was a natural step to attend law school at the University of Miami and then work at the Miami office of the Wall Street firm of Stroock & Stroock & Lavan.  At that firm she had to specialize in complex corporate matters, but wanted more diversity. Through firm contacts she was recruited to be general counsel at several companies, including XL Vision and Levitt Corporation, a publicly traded real estate development company based in Fort Lauderdale. "The nature of a law firm practice is specialization, but as a general counsel you are just that, a generalist handling all kinds of issues," Claudia says today.  "Ever since I came to Dean Mead in 2009, I've continued to take the GC approach when dealing with my clients and find it's a superior service paradigm."
It has been a challenging journey to her current practice, but Claudia feels she is well positioned for years to come.  "When I was on Wall Street I was working with Fortune 50 clients, but I can apply those same lessons to a physician practice," she says today.  "I know how to learn and understand the client's vocabulary and speak to them in it."  And always she retains the general counsel perspective on risk and reward. "When you are an in-house lawyer and do nothing but say "no" about every potentially risky venture, you get fired.  But the same thing can happen if you approve risks that are not properly analyzed," she concludes.  "I help my clients avoid the risks that can mean trouble, and take advantage of the properly managed risks that turn into opportunities."